KICKSCREW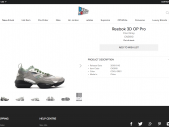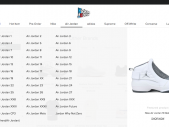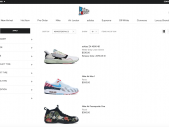 TOP 10 Wave Shoe Distribution Brand, Treasure Land of Wave Shoe Fever
Over the years, Zhihu has been trying to promote the latest and hottest brand of genuine wave shoes for fans.
For this reason, we have designed a nearly perfect display platform, and at the same time, customers can enjoy the fun of overseas shopping. The original taste is between the fingers.
Technical highlights:
1. Cross-border shopping online platform, pay security
2. Unique UI framework design, right-hand side expansion display menu bar, many brand series of wave shoes can be searched instantly.
3. Picture caching technology to optimize loading rate
5. High Definition Map reduces the trial-wear error for customers, improves the acclaim rate, and increases sales by 20%.
If you want to experience more, you can log in:
Project details
IT Solutions :

UI設計+ Photoshop + Apache + CentOS6.8 + MySQL5.6 + PHP + NWJS

Participant:

1 Frontend Engineer + 2 Backend Engineer + 1 Designer + 1 PM